Car Detailing San Antonio
Excellent Auto Detailing San Antonio Services
Alamo City Detailing provides the San Antonio area with top-quality detailing services.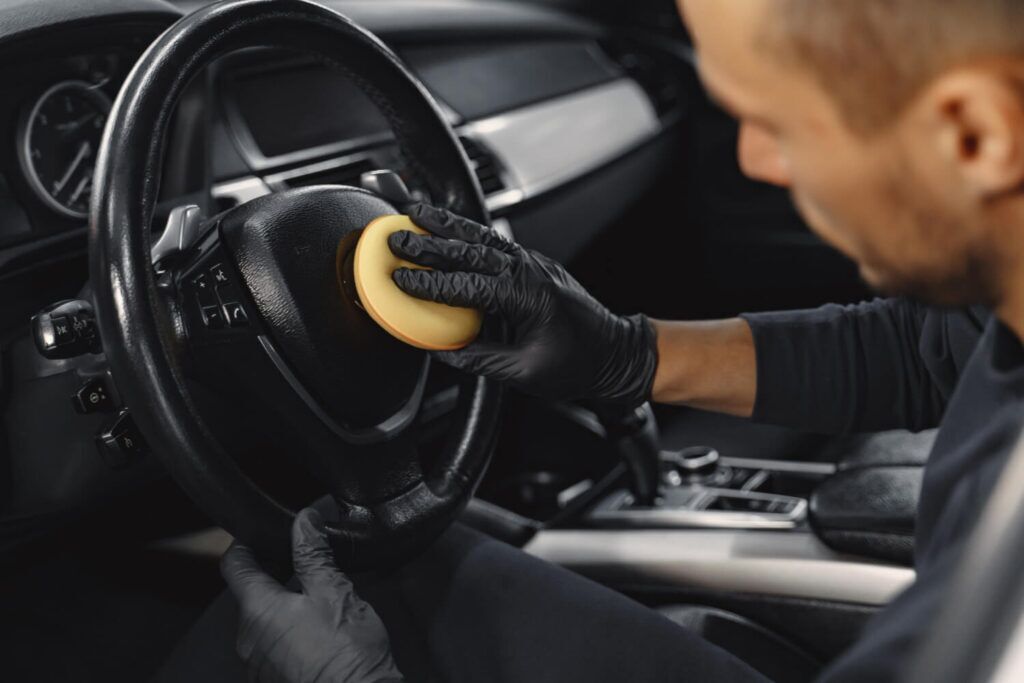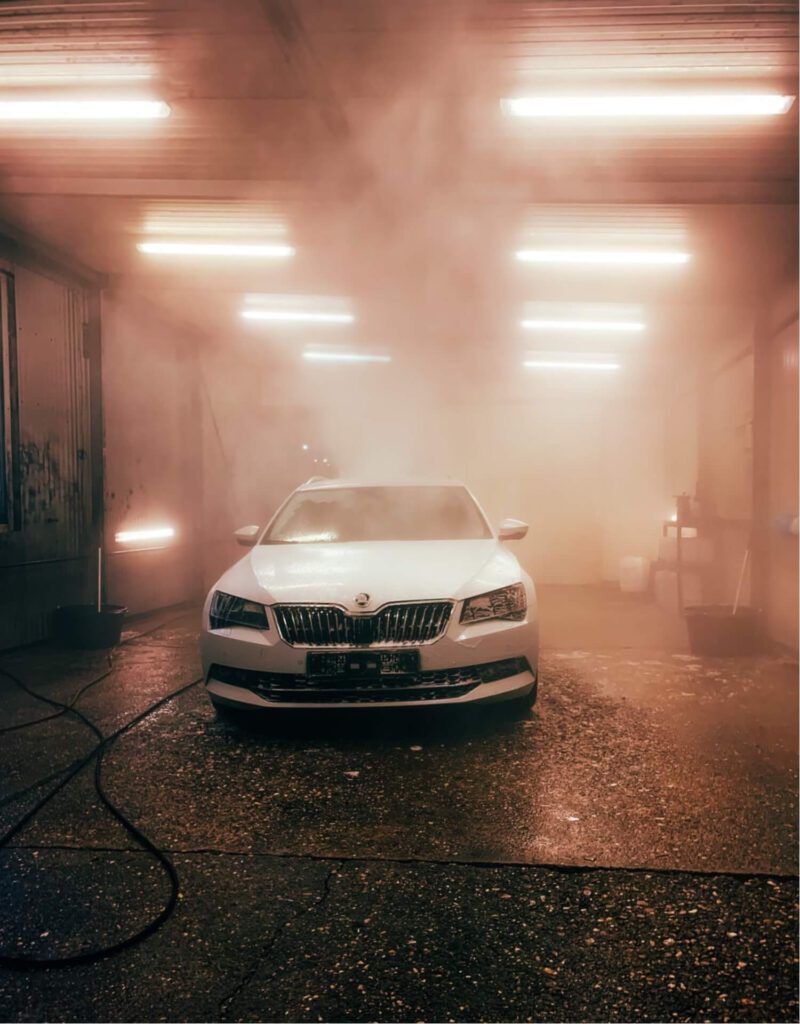 Alamo City Detailing is a professional auto detailing company that has been servicing the San Antonio, Texas area for many years. We offer a wide range of services that are designed to keep your car looking its best. From basic washing and waxing to more advanced services like paint correction and ceramic coating, we have you covered.
At Alamo City Detailing, we strive to deliver the best quality services possible while also ensuring that our customers' cars are kept safe from the elements in San Antonio. If you're in need of auto detailing services, look no further than Alamo City Detailing. We'll take care of your car like it's our own, and we'll make sure that you're completely satisfied with our services.
Serving San Antonio and the surrounding areas
Alamo City Detailing is a full-service mobile detailer, offering everything from basic washes to complete interior and exterior detailing. Our car detailing services are performed by trained and certified professionals who take pride in their work. The safety and satisfaction of our customers are our top priority.
Alamo City Detailing offers a wide range of services to keep your car looking its best. Whether you need a basic wash and wax, or a complete interior and exterior detail, we have a package that's right for you. Learn more about us today!
Ceramic Coating San Antonio
The ceramic coating on your vehicle is important because it provides a clear coat that helps to protect it from UV rays, scratches, and other damage. Ceramic coating also makes it easier to clean your vehicle because the surface is slicker and less likely to hold dirt and debris.
Alamo City Detailing offers ceramic coating services to help preserve the appearance of your automobile. We use a high-quality product that will provide a durable finish that will last for years.
We Only Deal in the Best Auto Protection Products
We use only the best auto protection products available on the market today just like in doing our paint protection film services. We applied these same high standards when selecting our team of certified detailers. When it comes to your car, you should never settle for second best.
The best products provide many benefits that you may not be aware of. Many car owners don't realize the importance of protecting their cars until it's too late. By then, the damage has been done and it can be very costly to fix.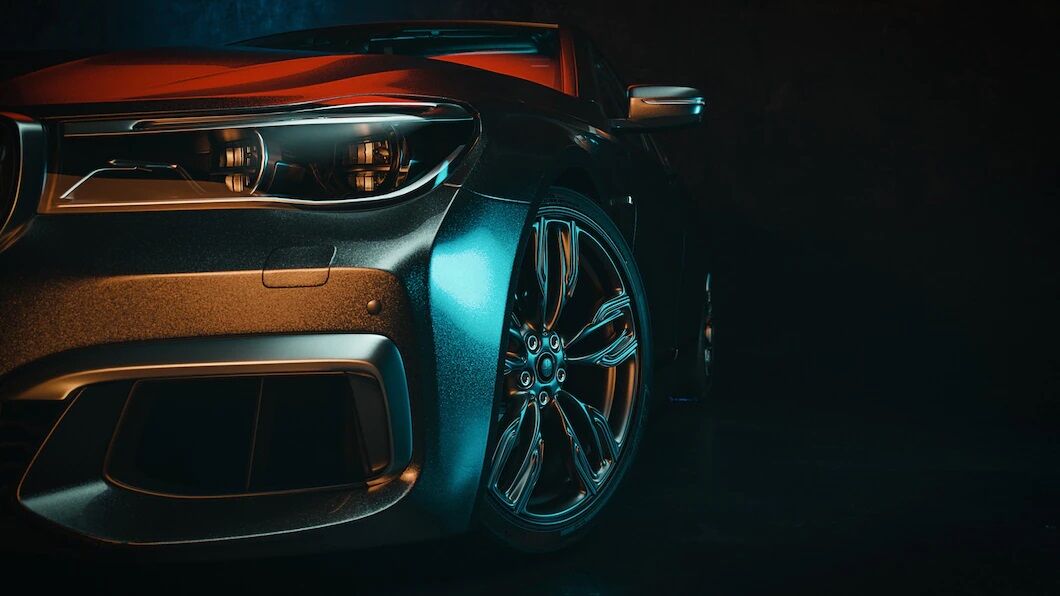 If you own a car, you know that keeping it clean and free of dirt, grime, and other build-up is important. Not only does it look better, but it also runs better. That's where auto detailing services comes in. Auto detailing is the process of cleaning and polishing the interior and exterior of a vehicle to restore and protect it.
There are many benefits to having your car detailed, including:
Amanda Quintanilla
2022-05-18
Rafael did an amazing job I will definitely be back for mr chrome delete. Thank you!
Gabriel Hernandez
2022-04-12
I am not knocking down their detailing service for any reason. Their customer service skills were excellent, but the only reason I'm giving this a one-star is because I paid $80, when my receipt said the small car I had I should have been charged for $40. But I ended up paying $80 for only the inside of my car to vacuumed with no other treatment whatsoever. The price was way too damn much for something that was too simple! I will not go back.
I was referred to this company by a friend who uses them and I was not disappointed! I had a bad pet odor and they were able to get it out for me! Also got out all the set in stains that another company wasn't able to get out! I'm a Realtor and I need my vehicle to look presentable at all times. I will definitely be coming back for all my car detailing needs!


Did an amazing job. Well done, no complaints what so ever. Job well done.


Very satisfied they were very professional definitely gonna call Alamo city detailing when I need my car cleaned again
Eric did a great job with my car. He was professional and worked with me to come to my home to detail the car while I was at work. The car looks great!!

Eric and his team were awesome. They tinted two of my vehicles in the same day and did a phenomenal job. They were quick, efficient, and very friendly. They also do mobile detailing. We will definitely be using Alamo city detailing in the future. Great job fellas.

Martin Vazquez
2021-02-27
Alamo City Detailing is now offering services specifically for Tesla owners in San Antonio, Texas. We understand that your Tesla is a major investment, and we want to help you keep it looking its best. Our team of experienced detailers will carefully clean and polish every nook and cranny of your vehicle, inside and out. The results will amaze you!
If you're a Tesla owner in San Antonio, contact us today to learn more about our detailing services. We look forward to exceeding your expectations!
Trusted Car Detailing in San Antonio
With years of experience in the car detailing business, Alamo City Detailing is your go-to source for all your car detailing needs in San Antonio, Texas. Our experts ensure that every service just like our window tinting services are performed to the highest standards, using only the best products available.
We don't just clean the outside of your vehicle. We also pay close attention to detail when cleaning the inside, making sure all surfaces are free of dirt, dust, and other debris. Our team takes pride in providing a thorough, professional car detailing service that satisfies our customers.
Why Choose Our Car Detailing San Antonio Services?
Why us? We offer the best car detailing has to offer because of our experience and commitment to customer satisfaction. Our services are top-notch, and we go above and beyond to ensure that your car is in tip-top shape. We use only the highest quality products, and our team is passionate about what they do.
Please provide details of your vehicle for the most accurate quote.
To know more about our rates and services, please don't hesitate to reach out to us. We'll be more than happy to provide you with all the information you need. We offer different types of detailing services that will surely match your needs and budget. Our team is composed of highly skilled and experienced detailers who are passionate about what they do. Rest assured that your car is in good hands when you avail of our services.
Call us today. Our team is ready to answer all your questions and provide you with the best car detailing experience in San Antonio, Texas.